We care about clean air
solutions for indoor air quality
AXP proud exhibitor at commercial fairs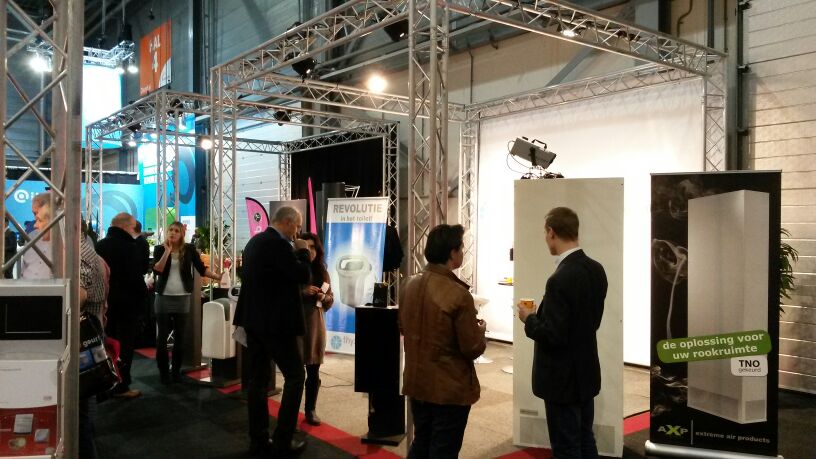 Last week Extreme Air Products proudly presented its products and services at the technical facility exhibition in Den Bosch, as well as the International Amusement Industry Fair in Düsseldorf, Germany. During this dynamic week, AXP was able to enjoy valuable interaction with many different customers and contacts.
Two years ago, the IMA in Düssedorf, Germany was a first time appearance for our company. During this commercial fair, Extreme Air Products was able to introduce the products and services to the International Casino and Amusement industry with great success. Even though Germany has different rules and regulations within their 16 federal states, each one of them has still issues concerning smoking areas.
This year, we are happy to be back in Düsseldorf! The casino and amusement industry changed vividly in those two years and there numerous smoking areas and rooms where we'll be glad to play a positive role in. Just as the previous edition, our customers purchased our show model air purifier from the spot.
In Den Bosch in the Netherlands, Extreme Air Products is definitely a major player. Smoking remains a major issue for the office- and health facility industry. As smoking outside isn't always an option, Extreme Air Products is known to be the only expert when it comes to the cleaning of smelly and dirty smoking rooms.
After a dynamic week of commercial fairs we are happy to be helping our new customers with keeping their smoking rooms and cabins clean and fresh!