We care about clean air
solutions for indoor air quality
Scent machine: scent diffuser and odour remover
Scent machine
The scent machine is indispensable in a business place where many guests come or many staff works. In addition, you attract more customers with a scent machine. Especially if you have a shop or hospitality company you want your customers on the street already stimulated to walk in. Do you have an office or other type of company with many staff? Then a scent appliance or fragrance diffuser will increase the work satisfaction and motivation. This is also positive for the company results. Nike has proven that scenting increases the purchase intention with 80%.
The invisible or visible scent machine
A scent appliance or scent diffuser can be placed invisible and if necessary in several places. We can also connect the system to your air circulation system. This way the scent diffusion adjusts itself to the amount of air. Many scent machines and scent diffusers have built-in fans that ensure an even spread. This ensures that the fragrance does not just linger in one place. Do you have a small space and cannot avoid a visible scent diffuser? Then you can consider using a scent appliance. The design fragrance appliances fit perfectly into any interior. At the same time, they provide for beautiful decoration.
Scent and aroma of your choice
The scent appliance is the perfect odour eliminator for any location. Choose the types of scents and aromas you like to use. Who is your target group and what aroma suits them best? Do you want a fresh flowery scent or a soft calming scent? Should the fragrance stimulate the taste buds, then you are at the right place with our fragrance appliances and aromas.
Energy-efficient scent machines or scent diffusers
Our scent machines and scent diffusers can be set to turn off at the weekend. Or they can be switched on especially at peak moments. You can set them to your benefit.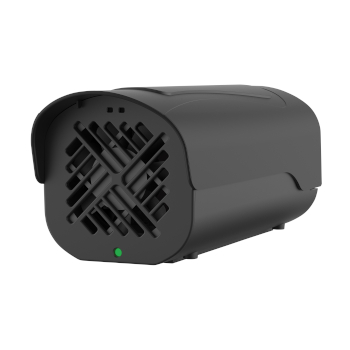 Want to buy a scent machine or scent diffuser?
See here a number of applications:
The scenting machine as an odour eliminator for toilets. Dispels foul and unpleasant odours;
In corridors, lobbies or public areas where the smell quickly becomes stale or stuffy;
Create ambience in your shop, restaurant or showroom and increase your turnover;
Create a calming and pleasant ambiance in the office garden;
Use the scent diffuser at gyms, sports clubs and entertainment venues where people perspire a lot. With the Scent diffuser recreation remains a pleasant activity.
Benefits of buying the scent diffuser:
You increase employee satisfaction;
You maximise customer satisfaction;
Performance and turnover increase;
The customer experience increases, making waiting less tedious.
Need advice or more information?
Stimulate the customer experience in a positive way or remove unwanted odours. Extreme Air Products will help you optimise the scent in your building. Discover the possibilities of scent on the product page of our scent solutions. Do you have any questions or would you like a free consultation? Call +31 20 6464028. Or go directly to our scent product range: