We care about clean air
solutions for indoor air quality
Superscent | Powerful neutralizer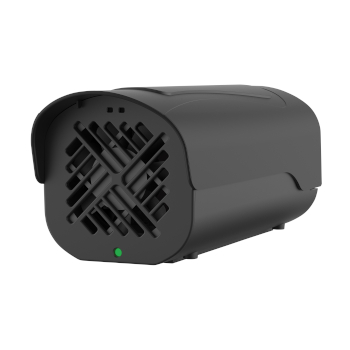 Powerful approach of odor problems
Controlable via app
Specially developed neutralizer
Various applications possible
Call +31 20 646 4028 for free advice and offer
Follow us
No more odor nuisance
The Superscent is a very powerful solution for many different odor problems. Whether it is the smell of sweat, nuisance caused by incontinence material or the smell of smoke, the Superscent tackles it effectively.
Where is the Superscent currently being used?
Fitness centers
Retail
Wardrobes
Hotelrooms
How does odor neutralization work?
The Superscent can be used with two different types of refills, cartouches or fragrance cubes. Both basically work with the neutralising substance Metazene®, which breaks down odour particles at the molecular level. In addition, if desired, an aroma is also added to refresh the room.
The cartouches are used to address severe odour problems. The cartouche neutral is designed to tackle organic odours, such as sweat, urine and mould/moisture. The cartouche smoke end deals with nuisance caused by smoke odour.
With the fragrance cubes, the intensity can be determined as needed by the number of cubes placed, minimum 4 and maximum 8. There is a choice of various scents, such as lavender, white tea or sea breeze.
The great advantage of odour neutralisation is that the annoying smell is not masked, but actually eliminated. Thanks to the added aromas, the Superscent can also be used for scent marketing. A fresh smell is essential for a positive experience of customers and staff.
  Small scent machine for odor neutralizing
Productspecifications of the Superscent
Technical features
Mains voltage:                      230V/50hz
Operation:                            with app on mobile
Space advice:                       40 – 210 m2
Noise:                                    30-40 dBa
General features
Width:                                    100 mm
Height:                                   120 mm
Depth:                                    285 mm
Casing:                                   ABS
Weight:                                  2 Kilo
Performance
Standard:                               CE
Colour:                                   Black
Warranty:                              1 year